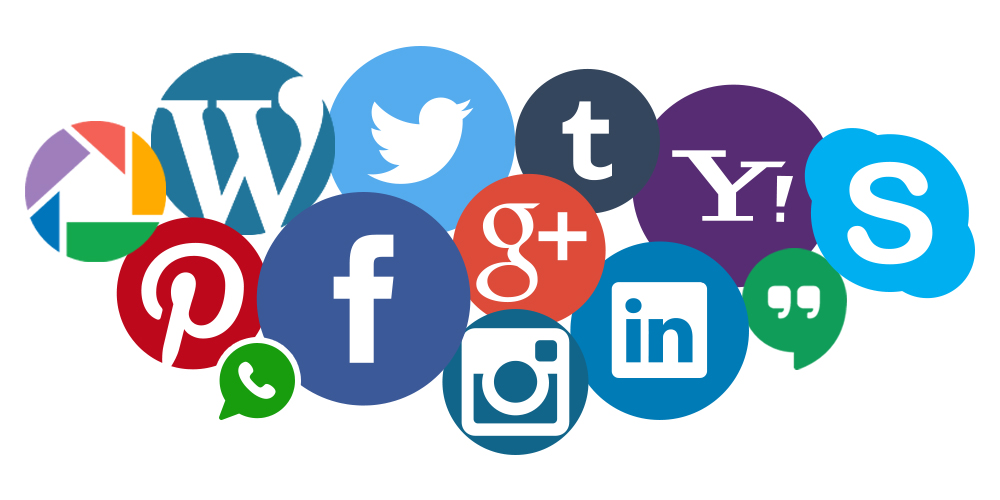 Having a strong social media presence is a must for every business today. Customers expect to find you online and if they can't they'll likely question the company's legitimacy and look elsewhere. An optimised, well-ranking website is the first step, of course, but beyond that businesses need a platform where they can communicate with customers, share information about new products and sales, and answer questions. Social media profiles like Facebook and Twitter are an ideal way to stay in touch with clients and give your business a personal touch even if most transactions take place online.
The fact that social media can showcase positive, authentic customer relations is a real asset, but this just as quickly becomes a drawback when things go badly. If a complaint or a negative comment on Facebook attracts too much attention, it may go viral and create a negative PR spiral that will undercut sales and turn off future customers. Many people feel more comfortable posting criticism under the cover of an online persona than they would in person, so this type of social media crisis can be overwhelming. A negative comment that resonates with the public will quickly spark a wildfire of responses, some of them from people who had never even heard of your company before.
Some small businesses may shy away from social media activity for fear of what will happen if they make a mistake and attract this type of online mob. This is unfortunate, since professional social media pages are a crucial step towards building and maintaining a positive online reputation. Rather than avoiding social media, it's better to learn and practice effective crisis management skills.
Identify a Social Media Crisis
The first step is to identify when a crisis is occurring. A single customer complaint isn't a cause for alarm. In fact, making a regular habit of posting genuine authentic responses to critical comments can go a long way towards reduce the chances that others will jump on board and a crisis will ensue.
In 2013, the American company Liberty Bottleworks posted a famous response to a customer complaint about being unable to communicate with staff over Christmas. While the complaint itself didn't attract that much attention, the response from COO, Ryan Clark, who stood up for his employees' right to celebrate Christmas at home with their families, garnered numerous positive comments.
Complaints that are handled effectively constitute normal social media activity. On the other hand, a crisis occurs when complaints snowball and many people are posting about the same or similar issues. This can happen because you have a serious customer service problem, or if there is a breakdown in service due to an internal system outage. It can also result from a data breach or a negative news story that gets a lot of attention.
Dealing with a Crisis
In a crisis situation, there is 'information asymmetry': numerous people are posting about problems or voicing their opinion, but there is little or no response from the company. A new customer visiting the page will assume you are in the wrong, because you have nothing to say. To quell the storm, companies need to tell their story, and they need to do it on the platform where the issue was first initiated. If the first complaint occurred on Facebook, the majority of the company's response should be focused on this platform with secondary efforts aimed at other accounts where users may be reflecting what they see on Facebook.
An effective crisis management strategy should include these major elements.
Stay Informed – If negative material appears online, you want to be the first to know so you can respond before the situation gets out of hand. Set up alerts for the company name, brand name, CEO and any other high ranking individuals who could become the centre of a social media storm.
Acknowledge – Post an immediate response to show you are aware of the problem. Depending on the issue, a general statement is appropriate at this point. Don't give details that may turn out to be inaccurate later. Just say the company is investigating what happened and will post ongoing updates.
Apologise – Don't hesitate to admit fault when it's appropriate. Avoid blaming specific staff members, but make sure the organisation as a whole takes responsibility for what happened.
Design an FAQ Web Page – Once you have a clear PR strategy for how you are going to deal with the issue, you need to get the story out there to as many people as possible. Lay out the information on an FAQ web page so you can easily share the link as you respond to comments without having to worry about writing a perfectly worded explanation every time.
Manage Your Reputation – Social media crises can develop overnight, but they can pass just as quickly. An ongoing reputation management strategy will ensure that there is already a wealth of positive material about your company available online. This will help stave off a social media crisis, and will ensure that if one does occur it will pass quickly.
For more information about how to deal with a social media crisis, contact ReputationDefender.